Do You have Sleep Apnea?
Do you have sleep apnea? Do you have any of these symptoms which could indicate sleep apnea? If so you're not alone. Many people have undiagnosed sleep apnea.
Snoring
Snoring is usually the first indicator that a person may have sleep apnea. Usually, the individual with sleep apnea isn't aware of the snoring. It is usually a complaint from a spouse or partner that leads down to the path of finding out if the individual has sleep apnea. Other times the spouse or partner may be losing sleep because they actually hear the partner stop breathing or gasp for breath during sleep. This may cause fear of the person not starting to breathe again and cause sleep disturbances for the spouse or partner.
Fatigue
Unexplained fatigue may also be a sign of possible sleep apnea. In untreated sleep apnea, the affected individual will snore or stop breathing throughout the night. This can cause the individual to never get into the REM sleep you need to wake up feeling refreshed. When an obstruction episode occurs the brain wakes the individual up to prompt them to breathe, even though the apnea sufferer may not remember any of this. This cycle repeats during the night. As the brain enters REM sleep and the body relaxes, the tissues of the upper airway obstruct the airway and cause the cycle to repeat. When this happens the usual complaint is unexplained fatigue during the daytime.
Excessive Daytime Sleepiness
Excessive daytime sleepiness is another possible symptom of sleep apnea. This can be combined with fatigue and create problems with normal activities or work. The individual may fall asleep while doing normal activities such as watching TV, working or even driving. Sleepy driving has been shown to be a precipitating factor in many fatal motor vehicle accidents. It is important to remember that excessive daytime sleepiness is also a symptom of other sleep-related disorders. This symptom alone cannot be used to come to a diagnosis.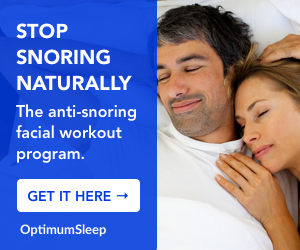 Cognitive Issues
Individuals with untreated sleep apnea may have trouble with memory, they may be irritable or they may have other psychological or cognitive issues such as trouble concentrating. Mood swings, depression and even erectile dysfunction in males can all point toward a problem with obstructive sleep apnea. Any changes in behavior or trouble with concentration or memory loss should be discussed with your physician. Don't be the person who just ignores it and chalks it up to getting older.
Other Possible Indicators
Besides all the above, the individual with obstructive sleep apnea may wake up with a dry mouth or a sore throat. Sufferers may also notice morning headaches that don't seem to have a physical cause. High blood pressure can also either be a cause or an indicator of the presence of obstructive sleep apnea.
What do you do if you have these symptoms?
The first step is to talk to your doctor. Your doctor may ask you to fill out a short survey called the Epworth Sleepiness Scale. This survey scores you according to certain criteria of everyday activities and how likely you are to experience sleepiness during those activities. The higher the score, the more likely you have a related sleep disorder. If your score indicates there may be an issue, your doctor may refer you to a sleep specialist or sleep laboratory for further testing.
Whatever you do, don't ignore the symptoms. Untreated obstructive sleep apnea can lead to high blood pressure, heart disease or stroke.